Thinking of holiday destinations when planning for a dream holiday   abroad seems beyond the reach of an average Nigerian; but the truth is travelling outside the country isn't for the wealthy alone.
For those planning a holiday abroad, there are several holiday destinations middle class Nigerians can easily afford.
Below is a list of some of these holiday destinations, these destinations also have luxurious hotels, world class restaurants and fascinating centers of attraction.
Affordable Holiday Destinations
Zanzibar
Zanzibar is a semi-autonomous archipelago off the coast of Tanzania, consisting of Zanzibar Island (locally, Unguja), Pemba Island, and many other smaller islands.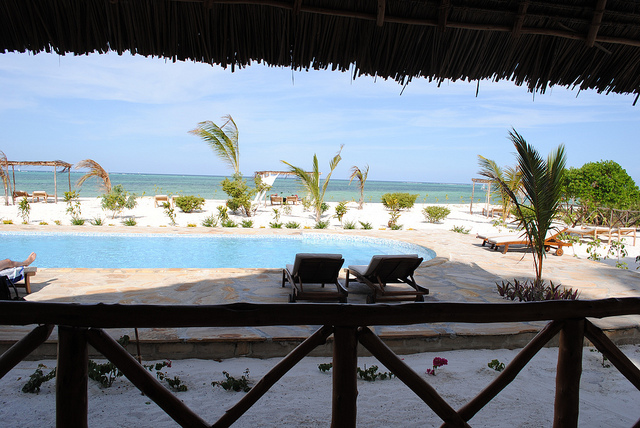 Read - Top 10 Places to Visit in Andhra Pradesh, India
Also, it is believed to have the best coral beaches in Africa, little wonder why foreigners love this destination.
It is also a home to the red colobus monkey and tiny aders'duiker; furthermore, there are dolphins to play with and grand House of Wonders to see.
Attractions in Zanzibar
Stone Town
Nungwi and Kendwa Beaches
Snorkelling at Mnemba Atoll
Watching the sunset
Giant Turtles on Prison Island
Eating in Zanzibar
Full Moon Party at Kendwa Rocks
Dubai
The largest city in the United Arab Emirate, with tourism and a western lifestyle, business model driving its revenue.
This great city is also a home for the tallest building in the world 'The Burj Khalifa' and it affords visitors a surrealistic view of the city from the observation decks on the 124th and 148th floors.
It also provides an opportunity to shop in some of the most beautiful shopping malls in the wotls. Dubai is a very good holiday destination and it is affordable.
Read Also - Family Vacation: 5 Fun Places To Visit In Nigeria
Attractions in Dubai
Exhibitions and trade shows
Parks and zoos
Museums and recreational places
Libraries
Stadiums and sports venues
Beaches
Palaces
Entertainment places etc
Nairobi, Kenya
This capital of Kenya is the abode for a National Park, a large game reserve known for breeding endangered black rhinos and home to giraffes, zebras and lions.
Attractions in Nairobi, Kenya
Nairobi National Park
David Sheldrick Wildlife Trust
Karen Blixen Museum
Giraffe Centre
Nairobi National Museum etc.
Dakar, Senegal
Dakar represents a multicultural, diverse city full of vibrant arts and traditions. It gives visitors an experience of horse-cart drivers for those who have never taken the luxury ride.
The city is home to museums and mosques, cliff walks and beaches, and makes convenient jumping points for excursions to any of Senegal's national parks and nature reserve.
Attractions in Dakar, Senegal
Niokolo Kobo National Park
Petite-Cote
Bandia Reserve
Djoudj National Bird Sanctuary
Lompoul Desert etc
Goa, India
Goa is a state in western India with coastlines stretching along the Arabian Sea; Goa is also known for its beaches, ranging from popular stretches at Baga and Palolem to those in laid-back fishing villages such as Agonda.
It has several beautiful beaches that makes you want to dive, sunbath and laze around.
Attractions in Goa, India
Dudhsagar Falls
Fort Aguada
Bondla Wildlife Sanctuary
Chapora Fort
Church of St. Francis of Assisi
Holidays can be fun and affordable if you have a bucket-list of the right places; remember, you don't have to be wealthy to visit holiday destinations of your dreams.
Which of these places would you love to visit?